Forgive the lateness of this post, but I was ill yesterday with a terrible headache; and even stopped watching my 'Emmerdale' clips because of it. That's when you know I feel bad!
Anyway, here are my reflections on 2019….
It was a year of self-discovery, really. I quit my barista job, deciding that the next role I go into would be the career I'd follow. I'd had enough of quitting jobs after a year, or earlier. I wanted to be happy in a permanent position, start thinking about saving.
Over the months? I tried my hand at copy-writing/advertising and marketing. There was also a period (that I now refer to as my pre mid-life crisis) where I applied to modelling agencies. What else did I embark on? I briefly considered setting up a blogging website – (the irony isn't lost on me – given what I'm doing now)
I grew up in certain ways, mostly in terms of why I struggled in daily life, when others did not. I spoke to people, and learned about myself.
I went on holiday to Spain with my school friend 🙂 and went to South Korea to visit my bestie, Helen!
I tried writing my diary every single day, and almost managed; up until the last week or so. My excuse? I was too hyped for Christmas.
I was seeing someone for about three months. It didn't work out. I was upset, but in the end, it had just been a good experience. See my post 'Love is….your guess is better than mine.'
I spent a bit of money, and changed my whole style to fit my character. These two are linked, because I needed both to make that possible! Very into the vintage/modern/rock looks.
Enjoyed singing and acting at a school, to raise funds.
Realised that working with kids might be what I'm supposed to do as a career, so I investigated and applied to two TA roles.
Lastly, I received a full report from 'The Golden Egg Academy.' I'm getting there with 'Will Worthington and The Black Rainbow.' Even though I'm not at 'Mentoring' stage, I will hopefully be ready for submission next year.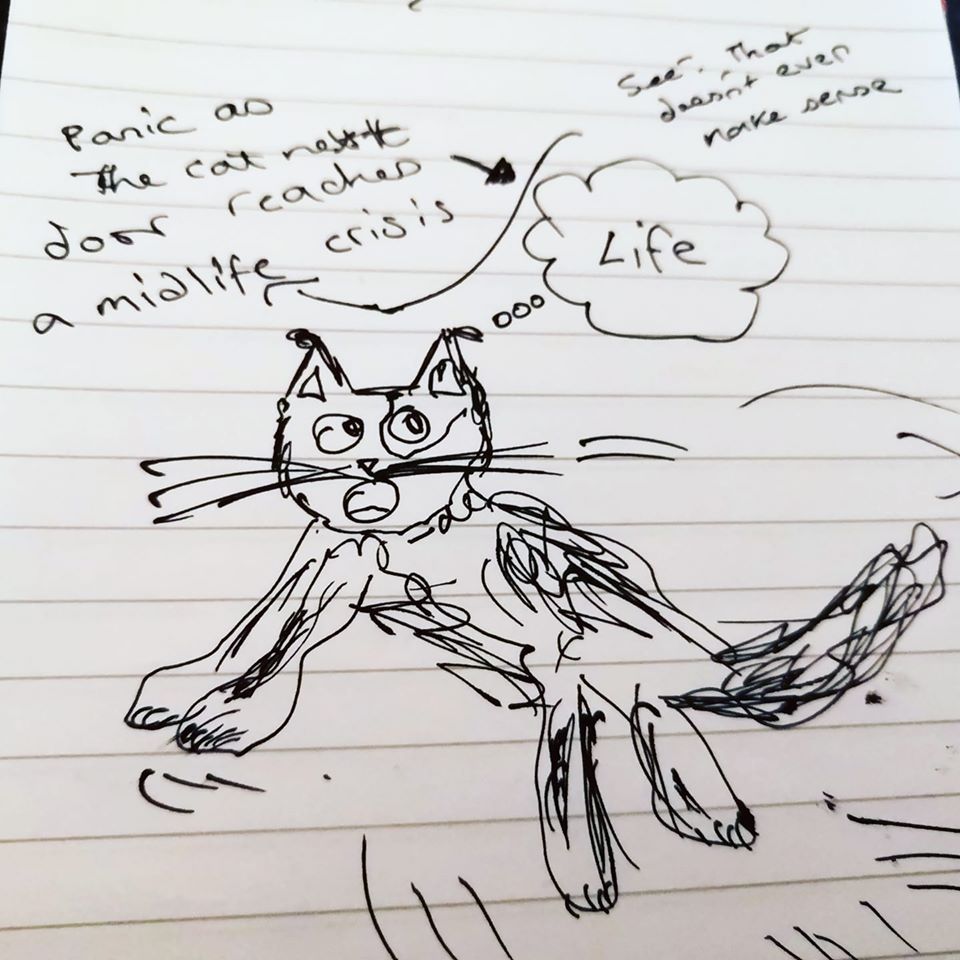 .… and, here are my 2020 Resolutions….
Join a drama group. I already have a meeting coming up at the end of January, so hopefully – fingers crossed – an opportunity will arise.
Be settled in a job that I like. As I mentioned previously, I've had enough jumping from role to role. Whether that's as a TA in a school, or whether that's a cleaner (yes, I enjoy cleaning) then I'll be happy.
Focus on myself. Yes, it would be wonderful to meet a guy, but honestly? I'm happier soaking up more unrequited or taken crushes. Let's face it, that's a world I know! I'm looking at you, Daniel Radcliffe.
Save for more drama courses/possibly drama school. This is a maybe, but no matter what happens, acting always returns in some form, through pretending to be in 'Emmerdale' in my room, or performing voice-overs.
Find a band/start a band/do some gigging. This is always on the list. I want to do this so badly, but despite my posting on musician pages, there just hasn't been anything I can join yet.
Yes, it's down the list, but top of my priorities…. edit 'Will Worthington and The Black Rainbow', using my editor's notes. They've also set me a reading list. I'm already half way through the first. Come on, girl. You can submit to lit agents by the end of 2020, you can do it.
Visit Scotland/Ireland/Yorkshire. I've already said that I'll go and see the set of 'Emmerdale' with my friend, so, we better make it happen!
Keep my room tidy. As I'm spending all this time on it, it would be good to maintain the place well! (Although, I do want to live independently this year, too)
Yes, I have a sweet personality (Honeycomb Cheesecake IS my favourite dessert!) but that doesn't mean that every day I'm going to be laid back or feel good. It's okay to not be okay.
Stop putting pressure on yourself re where you think you should be in terms of your age. People are different. My friend George taught me that.
I'll let you guys know if I manage any of them! What about yours? Please list them, send me pictures of your plans etc.