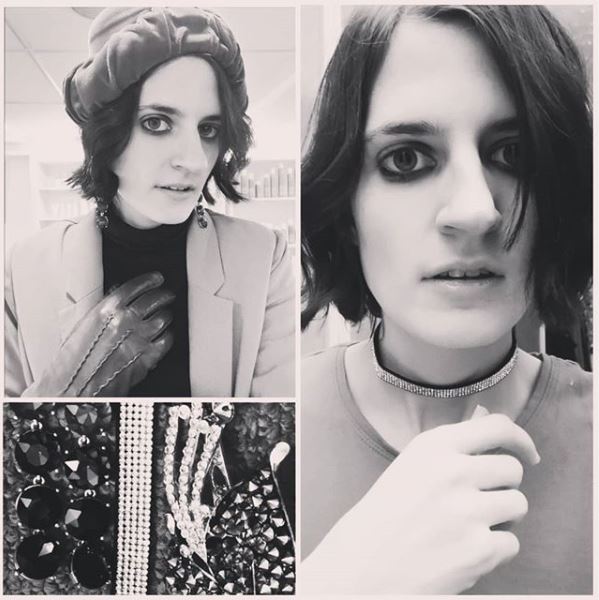 Recently, my mood has fluctuated day-to-day, but one thing never changed…..
I was so excited for a new haircut, a past-eras happy haircut.
Today was the day. I'd found some pictures of who I wanted to look like, including The Marvellous Maisel, and Keira Knightley from The Imitation Game…..
Over the years, for personal reasons, I'd forced myself to not be vintage a lot.
Now, I've decided to pull-the-plug and everything is flowing out, and there's no stopping it. I have Deco brooches, Gatsby-style clips, and now?
A new haircut that I absolutely love.
In fact, I loved the bob so much that I cried. I actually cried. Maybe it was a mixture of everything I've gone through the past few weeks.
Look forward to styling it, and embracing the person I really am.