Evening, all.
Tonight is that promised post about the time when I was lucky enough to meet James, Matt, and Charlie from 'Busted.' I'll also go into detail re my adoration of their music, their style, and the fact that they gave a little nod to their 'What I go to school for' video last year.
I'll admit that what prompted this was the moment James followed me on Twitter, but it seemed a really cool thing to write!
Flashback to a sunny afternoon in 2004. My friends and I were lining up outside the 'WHsmith' store in Reading, UK. The next thing we know, the three members of 'Busted' stuck their heads out the window, and waved to us. Those queues to get inside were long, boy were they long, but it didn't matter one iota. It was worth it!
Knowing that it was James's Birthday, I had actually made a card for him, using pictures from his two favourite subjects, 'Back to the Future' and 'Michael Jackson.' He was so appreciative of the gift. Best feeling ever. At one point, I was too nervous to ask for a photo, so I actually stood next to him and Mum snapped a picture.
I can't find it at the moment, but when I do, it's going in, right, HEERRE.
I always think memory is an incredible, enchanting topic. I can vividly picture how the shop looked, how excited we all were, and the delight I felt when I eventually held their new book, now signed, in my hands.
My love for 'Busted' goes back many years. I went to 'Party in the Park' in 2002, where I saw them perform for the first time, then it was off to the 'O2' a few years later.
'McBusted' eat your heart out….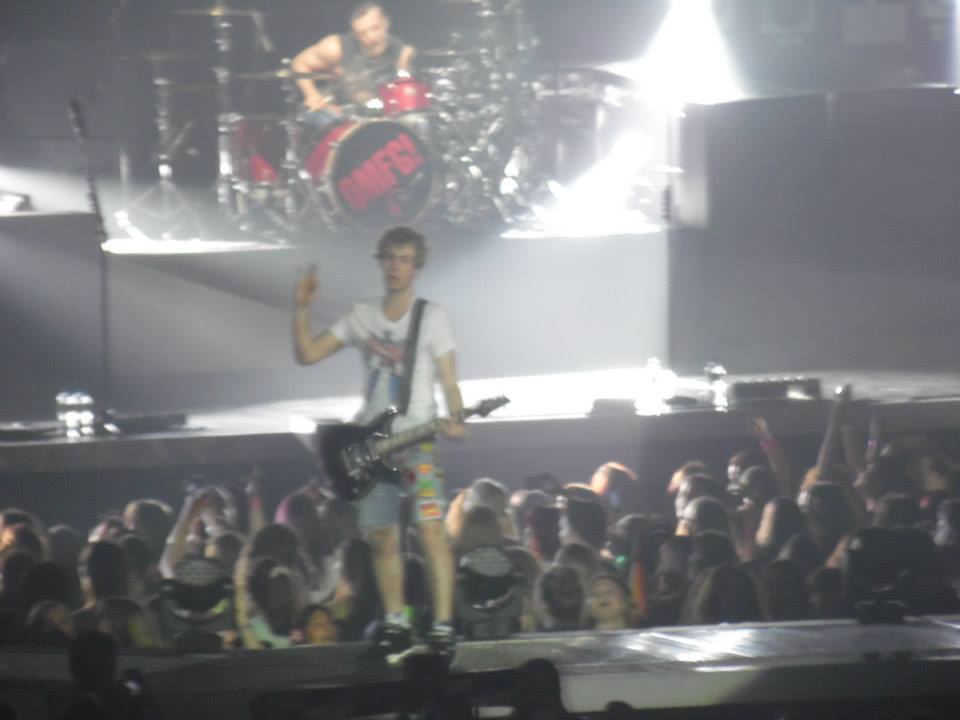 I would sit in the living room and record their music videos off the TV. I'd watch their interviews on 'SMTV Live' etc; and, needless to say, my posters were mostly them!
When they annouced their split in 2005, I actually cried, so I was over the moon a couple of years back. Busted were getting back together. It wasn't only joining forces with 'Mcfly' (another band I love!) they were doing a new album. 'Night Driver' was brilliant. The songs had a kind of 80s-but-modern-beat feel to them, but it was when 'Half Way There' hit the shelves that I really experienced those tears again. Good tears. I was taken back to my schooldays. I was transported not only to their first ever video on the music channel, but I was suddenly sat in lessons; pouring over English.
James said on 'Twitter' that he is bringing out a solo album soon.
I. Can't. Wait.